Costa Bali
Welcome to Paradise!
Costa Bali is a theme based eco-friendly, off grid, energy efficient, ocean & mountain view community comprised of 20 residences on approximately 37 acres. Costa Bali's architecture and landscape are inspired by Balinese culture and design. The vision behind Costa Bali is one where architecture meets nature in a pleasing "green" environment. This is done by diverse, energy efficient, self sustaining housing and living in direct contact with Mother Nature.
Houses range between 1000 – 1800 square feet, starting at $240,000. The 20 lots are all approximately 1.25 acres. All homes come with rooftop solar systems, septic systems, well water, & solar hot water heaters. They offer property and rental management services to their clients that are buying a vacation home or investment property. These homes can be purchased fully furnished and they offer a range of options for custom interior and exterior designs to make every home creatively diverse and specific to the homeowner. In addition, they offer several optional modular spaces designed for you, so that you can create the exact space you want for your home.
This stunning community is accessible by two wheel drive on a lovely road that passes through beautiful rivers and lush jungle. Costa Bali is located in the southern zone in one of the most pristine areas in all of Costa Rica. In the south, the cost of living is lower, the beaches are more pristine, and the cloud forest are simply amazing.
Located near the village of Tres Rios, Puntarenas Costa Rica and close to many attractions such as the world famous Corcovado National Park (National Geographic called Corcovado National Park the "most biologically intense place on Earth"). Costa Bali is also near the beautiful Golfo Dolce with gorgeous beaches and surrounding Rain Forest.
Costa Rica's most modern highway, Costanera, is 1 mile from the community allowing you to be on the beach in minutes. You're 15 minutes south from the town of Uvita and 10 minutes from the largest modern hospital located in Cortes. The soon to be built international airport in Sierpe is only 25 minutes away.
There are still lots available, but don't wait too long before they're completely sold out. Be green AND save money!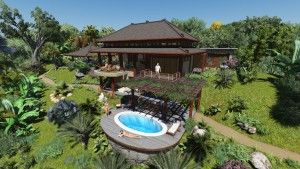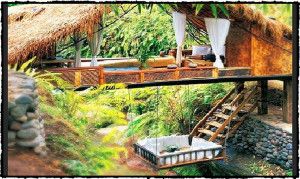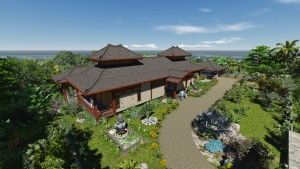 Costa Bali Floorplans
One Story Floorplan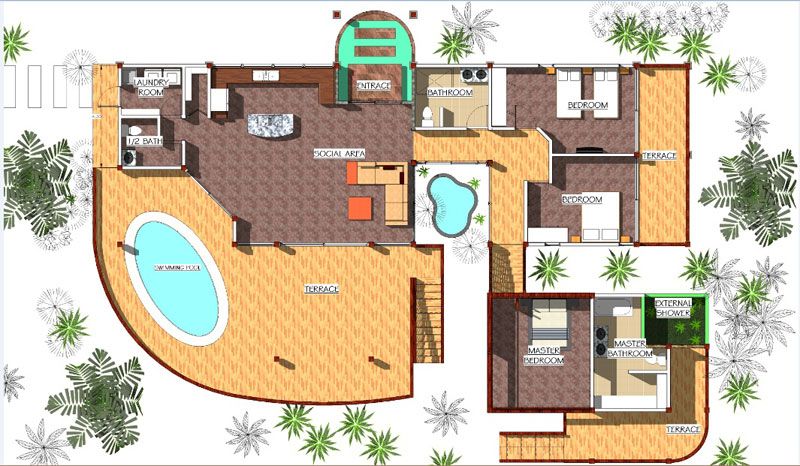 Two Story Floorplan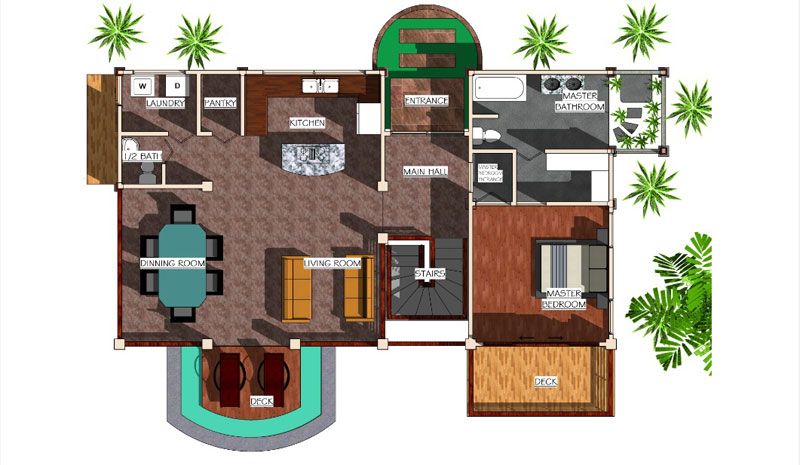 Costa Bali Community
If you wish to retire in Costa Rica, the Costa Bali Community should be a your first option. A safe, gated community, offering full time, on- site security agents, managed by a onsite HOA manager that is voted in by the homeowners association. The development is located on a sprawling 37 acre paradise with only 20 houses slated to be built. Four acres of community space have been set aside for homeowners in a rainforest teeming with many varieties of flora and fauna.
An added feature of the Costa Bali community is the rental pool management option. Knowing your house is safe while you are away is very comforting, but also having the option to have your house rented to incoming visitors, short or long term, and knowing you will be able to make a passive income, makes buying into the Costa Bali community even more enticing. The HOA will manage and maintain your property and if your home is placed in the rental pool it will be advertised to millions of tourists visiting Costa Rica each year. This makes for a sound investment.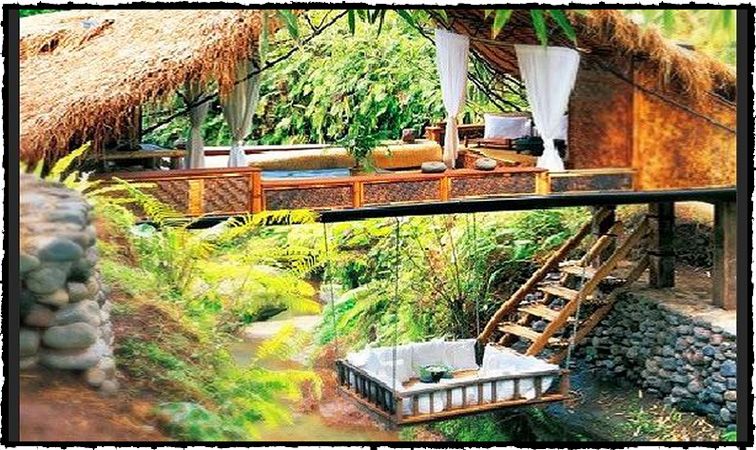 Property Management
A HOA will be formed to hire a community administrator to manage the common grounds as well as oversee your home maintenance in your absence. A full time community security guard will be on hand to insure your peace and security.
Community Area
Our community areas are owned by all homeowners and offers cascading rivers, primary forest, a wide range of wildlife.
Rental Management
The administrator of the community will also provide services of renting your house. Your home will be marketed as a rental for inbound tourists and members of the community who are in the process of building their homes. This is a great way to generate passive income.
Costa Bali Financing
Payment Terms
If you want to finance your lot and home purchase Costa Bali offers many options. See below for more details.
If you buy the Land and a House:
60-day land/house deposit return guarantee.

$10,000 down reserves your land/house for 60 days

Viewing of the property must be done within 60 days of reserving the property

Having seen the property, sign the contract and put down %40 of price of land/house down

Having selected your home design, put down another %30 of price of the land/house down

Put another 20% down upon completion of %50 of the house

Put down the balance of %10 at completion of the house and get the title transferred.
If you buy just the Land:
60-day land deposit return guarantee.

$6000 down reserves your property for 60 days

Viewing of the property must be done within 60 days of reserving the property

Having seen the land, sign the contract and put %40 down

Within 90 days of visit, pay the balance and get the title transferred.
Costa Bali is also able to offer you several options for financing your part of our vision.
Diversify your IRA

Use your 401K

Private Financing

Costa Rican Bank Financing