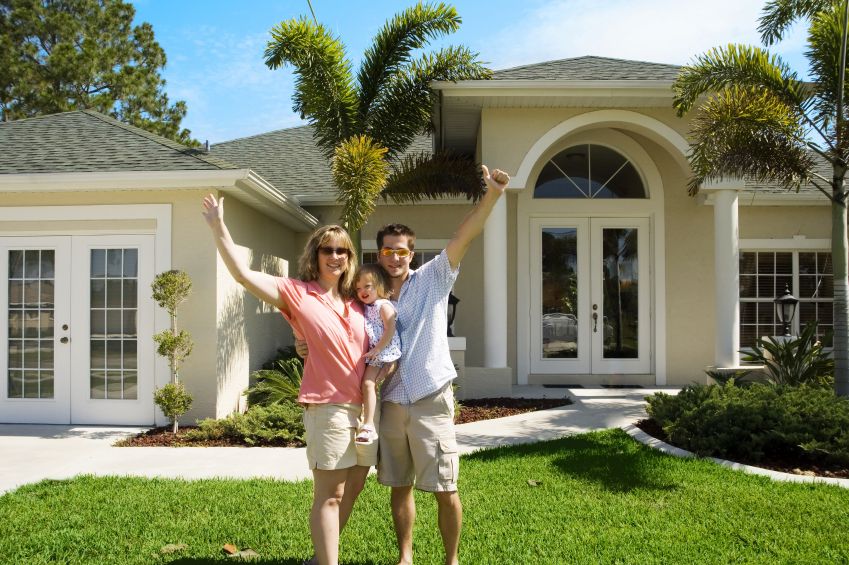 Above and Beyond our Expectations
"Words can't express how much we appreciate everything you did for us. You have gone above and beyond our expectations and we will certainly refer you to any of our friends or family. Thank you for making this a painless experience."

– K & V Hendricks- SA, TX
Working with a True Professional
"Since I have been in TX, I have not come across many Realtors that are "with it" like you. It is refreshing to know that I am working with a true professional. " – C. Castillo.

– KB HOME New Home Sales Counselor
Wonderful Experience
"My husband and I wanted to take a moment to let you know that we had a wonderful experience with Michelle Doerr, the real estate Broker you referred us to. She was very patient, thorough, and knowledgeable throughout the process of finding our first home. She frequently went above and beyond to help us be sure we were choosing the right house for ourselves. She helped us find the home of our dreams. We recommend her very highly." Thank you!

– J. & R. Byerly-SA, TX
I Enjoyed Working with You
"I enjoyed working with you. You were very involved. Very rare these days. I meet many Realtors that just don't care or want to work. If I was building a home, I would want Michelle on my side…she is tough and knows what she is doing."

- D. Grant – Ryland Homes New Home Sales Counselor
True Real Estate Professional
"Michelle Doerr is easily the hardest working, most knowledgeable, dependable, and ethical real estate professional I have ever dealt with. I have recommended her to six of my closest friends and they too have been completely satisfied with her. I will continue to recommend Michelle Doerr to anyone that needs the expert service of a true real estate professional."

– R.S.-S.A. TX​​​​​​​


Highly Recommended
"I am writing this letter to let you know how much my wife and I appreciate your professionalism in handling the sale of our house in San Antonio. You worked earnestly on selling this house for us, always keeping our best interest a priority. We appreciate everything you did, going above and beyond the normal guidelines of a Realtor, to guarantee the sale. Thank you again for your sincere efforts. We would recommend you to anyone looking to buy or sell property in the San Antonio area."

– J.B. Sr. -N.O., LA
She Did an Excellent Job
"Michelle Doerr listed our home and sold it within one week. Not only did she bring the buyer she arranged it so we could stay in our home after it sold until our new home was built. Michelle was very professional in her presentation and very knowledgeable and she had a caring attitude that impressed us both. She then sold us a
5 acre
tract of land; helped with the financing and helped us choose the right custom home builder. We are currently living in our new home.
Did Michelle earn her fees? You bet. Would we refer Michelle to others? Without a doubt. She did an excellent job. She was always there and she listened to our concerns and our wants. She kept everyone on their toes and insisted on professionalism at all times. Michelle Doerr is a professional and understands what it takes to complete a transaction and get the job done. We greatly appreciate what has been accomplished and the way she represented our family. Thanks for a job well done."

– S. D. – S.A. TX
Excellence in Realty
"Michelle, we are so happy to have had the privilege of working with you. Your excellence in Realty is in a class all by itself and we couldn't have asked for a better one. We know we wouldn't have been able to find our dream home without your assistance and for
that
we will always be grateful. Thanks so much!"

- J. P. – S.A. TX
You Know Your Industry
"Michelle, thank you so much for everything you have done to help us get the house of our dreams. Words can't express how grateful we are to you. I just can't say it enough…thank you, thank you! You know your industry and it shows in the work you do for your clients. Thank you again."

- S.S – S.A. TX
Great Results, Personable, High Integrity
"I first hired Michelle to sell a condo when I left the country in 2001. After getting the runaround from another realtor for months, she sold it for the asking price in a week. No hassle, long distance, constant communication, and all around
woman
of integrity. When I returned to the USA I hired her again to find a house for me. I was very specific about what I wanted, and although some thought it impossible, she kept pursuing leads and never got tired or irritated at the number of showings we went to, ultimately finding my current home. Patient, responsive, a good Realtor."

– C.A.-S.A. TX
Expertise in the San Antonio Area
"Michelle, thank you so much for sharing your expertise in the San Antonio area and helping us find our perfect home! We are thrilled with our new place, and with your service. Thank You."

- M.S.- F.O, TX
A Professional for Mexico
"I'm very excited to have found someone from the U.S. that actually deals with property in Mexico; it makes me feel more secure. Thanks Again,"

- R.R.- Calif.
Doing a Great Job!
"I really do appreciate all your time and effort in Mexico for me and am so glad you're in the business to assist people like me. Thanks again, you're doing a great job!"

- N.S. -New Jersey
Absolutely Wonderful
"Michelle you've been absolutely wonderful! I really, really appreciate your hard work and effort to cooperate
from
your end ."

- R.N.- Idaho
Excellent Reputation
"Michelle has been very successful in selling properties along the Riviera Maya, and what is more, she has an EXCELLENT reputation–never any problems with clients. Even if you find a property through another agency, it would not hurt to contact Ms. Doerr for the security alone."

- F.R.-NYC